Campbell Hall is a lecture and recital hall. Classes are held in Campbell Hall daily when school is in session, with performances in the evenings and on weekends throughout the year. It has a standard proscenium stage and seating plan—not the theater in the round one would expect from its exterior appearance. It seats 860 people on a single level with good sightlines and excellent natural acoustics.
Teaching in Campbell Hall

Instructors who teach in Campbell Hall are teaching very large classes (over 600 students) and should contact the Campbell Hall staff to get training on specialized teaching technologies and practice teaching from the stage. See below for a seating chart and refer to the teaching large classes webpage for instructional tips and training for designing and teaching large classes.
Image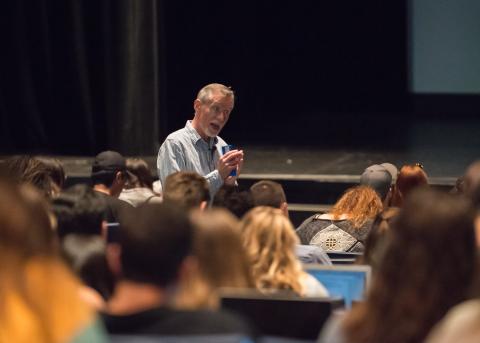 Image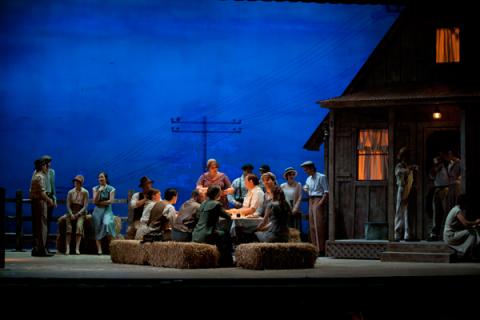 Performances in Campbell Hall
Campbell Hall is a premier location for plays, recitals, musical and dance performances, and interactive lectures. Information and details about using Campbell Hall as a performance venue are on these pages. Please contact the Campbell Hall staff for quotes and availability.