The Classroom Services Office provides reliable and effective technical support and audio/video assistance for 100+ General Assignment classrooms, large staffed lecture halls, and campus events. Our central office is at 1160 Kerr Hall, but we also have staff in some of the large lecture halls.
Our service model necessitates that we limit drop-in hours to accommodate urgent requests. Please visit us during our drop-in hours or submit a ticket for support. Use the yellow HELP widget below to submit a helpdesk request, search our help pages, or get training.
Image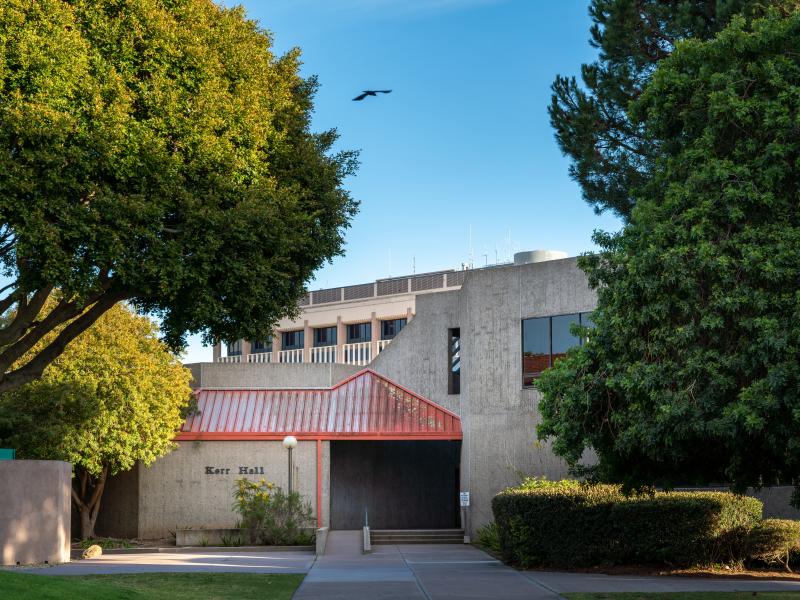 NOTICE: Check your lectern keys and logins! Please refer to our instructions and guidance for using the lecterns every quarter to verify that you have the correct key for your room. If you need keys or you are a new instructor or TA at UCSB teaching in a General Assignment Classroom (see list below), you will need to come to 1160 Kerr Hall during business hours to get a lectern login and keys. If the classroom you are teaching in is not listed below, then please check the Classroom Inventory and/or contact your department for room access and technical assistance.
Canvas
ELI Review - Peer Review
Films and Videos
GauchoSpace (will be unavailable in Fall 2023)
Google Docs
Get students to think and work together before, during, or after class
Gradescope - Assignments and Exams
​​​​​​i>clicker Cloud Polling
Nectir Backchannel Chat/Instant Message
Panopto Screen Recording
Zoom
Hours
Fall, Winter, and Spring Quarter Hours
1160 Kerr Hall Drop-in hours: M-F 8:00am - 5:00pm
Phone & Classroom Support: M-R 7:30am - 7:00pm
F 7:30-5:00pm
Summer Quarter Hours
1160 Kerr Hall Drop-in hours: M-F 8:00am - 5:00pm
Phone & Classroom Support: M-F 8:00am - 5:00pm