To make diversity matter in the classroom, educators can adopt inclusive teaching, which is based on principles and practices that encourage active participation, implement different learning styles, and maximize accessibility. Knowing who your students are (their identities, experiences and interests), implementing Universal Design for Learning, and building a classroom community all may help foster inclusive teaching in ways that are relevant to your courses.
Image
The increasingly dynamic student body, academic curricula, and accessible resources at UCSB is a result of the ongoing advocacy for diversity by members of the UCSB community. These efforts help to shape how UCSB defines the principles, practices, and commitments we share towards creating and maintaining a diverse campus.
While strides in diversity strengthen the academic impact of the campus, benefiting from our diversity means going beyond just having it. Rather, benefiting from diversity in meaningful and equitable ways requires intentional and ongoing work as a campus to continue welcoming and supporting diversity. Providing high quality learning remains central to this endeavor, and instructors are at the forefront of shaping student learning experiences in ways that make the diversity at UCSB matter in the classroom.
Teaching and learning among a diverse student body can present challenges such as accommodating different learning styles, connecting with students from different cultural and linguistic backgrounds, and making course content accessible and relevant to the lives and interests of each student. However, diversity in the classroom offers opportunities to expand dialogues, discover new ways of knowing, and provide space to groups who are routinely underrepresented.
Image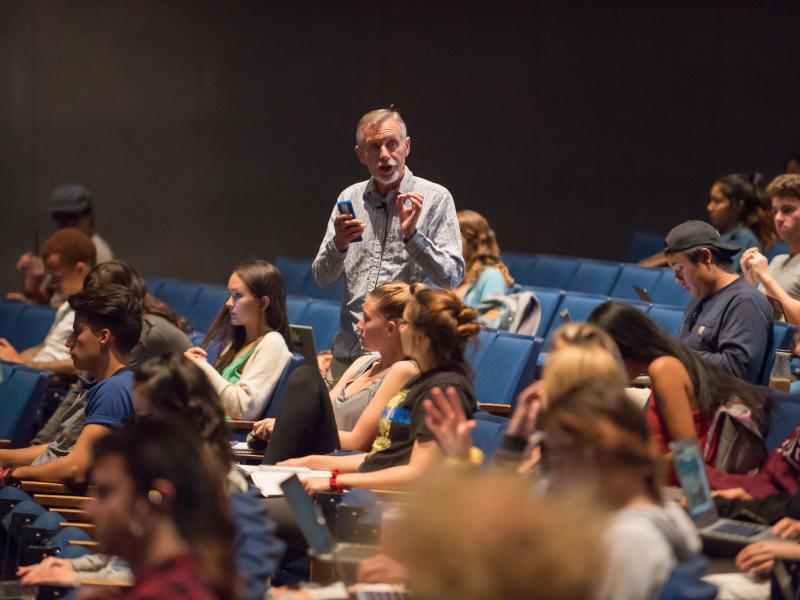 Welcoming diversity in your classroom
Use the ideas below to integrate diversity into your course design and teaching practices.