The UCSB Registrar controls the Campbell Hall calendar for UCSB instruction between the hours of 8am-3pm Monday, Wednesday, and Friday and between 8am-2pm Tuesday and Thursday.
Outside of that, time may be booked for events billed on a Recharge basis. UCSB Arts and Lectures has first scheduling priority during this time. All others are prioritized according to UCSB Administrative Services Policy 5548 ("Facility Scheduling During the Regular Academic Year and Break Periods" II. B. 2. a. (1) Campbell Hall (a-f))
Image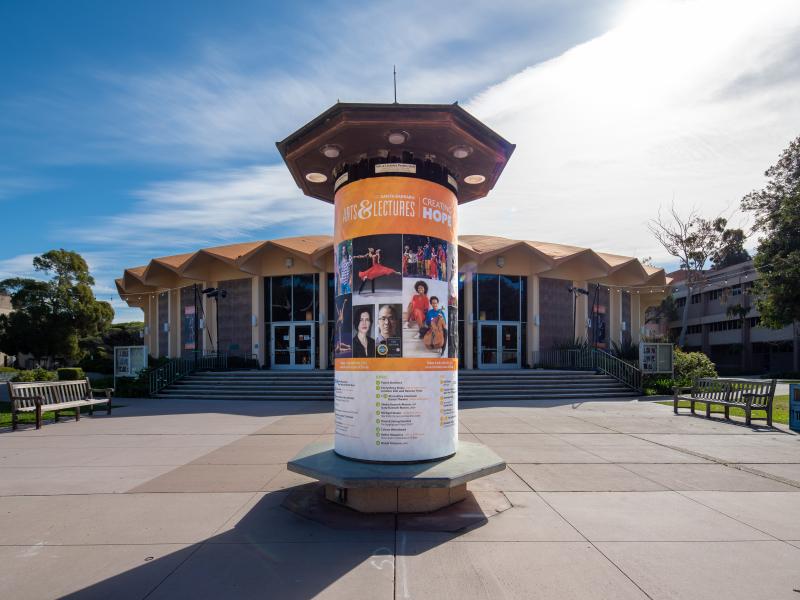 Reserving the Room for Academic Purposes
Please fill out a Room Request, be sure to select one of the appropriate options for academic purposes so it goes to the Office of the Registrar.
Once your request has been confirmed, contact Avery Wheeler to discuss media needs.
---
Student Groups & Non-Academic Campus Organizations
Log in with your UCSB NetID
Click the Events Tab
Select Event Request
Select Appropriate option from drop down
Complete and submit the form
Contact Avery Wheeler for a cost estimate.

Contact the SEAL events team to verify that all necessary paperwork has been submitted.
Complete necessary SEAL requirements by filling out a 360 Form via Shoreline and attend a Minor Events Committee Meeting to inform the UCSB campus and support services about your event. During the school year, the committee meets every Wednesday from Noon-1pm.