Our office provides audio/visual equipment, technical consultation, and technical personnel for UCSB events. We provide high quality support to all campus entities, departments, and student events in collaboration with other campus services, such as Facilities and Information Technology.
We are well-poised to help you plan and host a successful event on campus. Our Event personnel have expertise in lighting, audio engineering, presentation, projection, and general technical support across campus. Our professional technical staff is supported by well-trained student technicians and a variety of colleagues across campus. We collaborate with multiple departments on campus to ensure a smooth event day. When requested, we work with Instructional Development's Video and Photo Services to capture or stream your event's special moments.
Image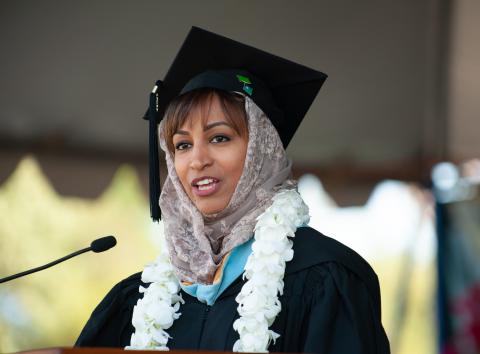 Services and Equipment for Instructional Purposes
There is a cost associated with labor and equipment needed to support any instructional meeting outside of the UCSB Schedule of Classes with Event Services staff. This includes review sessions, make-up classes, and guest lectures that need our support or equipment outside of regularly scheduled classes. If you will be using one of the staffed lecture halls, please refer to their pages for specific levels of support, hours, and policies.