Overview
Instructional Development's "Pillars of Teaching Assistantship" workshop series and certificate is designed to provide TAs with a comprehensive, research-based foundation for teaching in the role of a TA. Any UCSB TA can participate in one or more of the "Pillars" workshops; those who wish to receive the "Pillars" certificate must complete all 4 modules within one year. Each "Pillars" module consists of one or two workshops with brief pre-workshop assignments and post-workshop reflections on learning.
Pillars of Teaching Assistantship Overview Video
Integrating Pillars into TA Training
The workshop series is designed to be flexible and can be utilized by departments, and individual TAs, as follows:
For departments or individual TAs that do not have a required TA training course:
TAs may complete one or more of the Pillars workshop series to enhance their effectiveness and efficiency as a TA.
TAs who register for and complete the entire Pillars workshop series (consisting of 6 workshops and brief pre- and post- workshop activities), within a one-year period will receive a certificate of completion, enhancing their ability to secure TAships across campus.
Image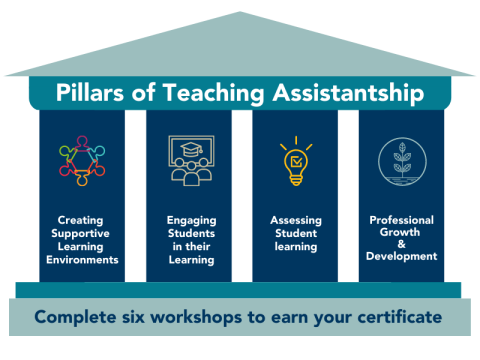 Image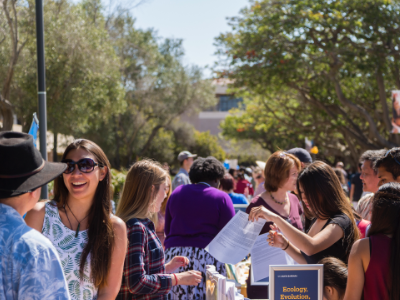 Departments with existing TA training courses may:
Request that Instructional Development host one or more of the Pillars workshops for their TAs, during the normal TA course meeting time, to complement their existing TA training program. Contact id-tadp@ucsb.edu to schedule a workshop.
Encourage or require their TAs to attend one or more of the TA pillars workshops during the times they are offered at ID each quarter.
Download and adapt lesson plans and supporting materials for each of the Pillars workshops.