The UCSB Certificate in College and University Teaching (CCUT) is designed for students who wish to demonstrate superior competence and experience in teaching at the university or college level. Certificate requirements include completion or attainment of a number of teaching-related skills and experiences culminating in independent instruction of an entire course with the support of a UCSB faculty mentor. Students interested in getting the certificate thus need to obtain a position as an independent instructor either as a Teaching Associate in the regular or summer session on campus or at an off-campus junior college, college, or university location. Certificates are awarded in conjunction with a Ph.D. or MFA degree upon completion.
Image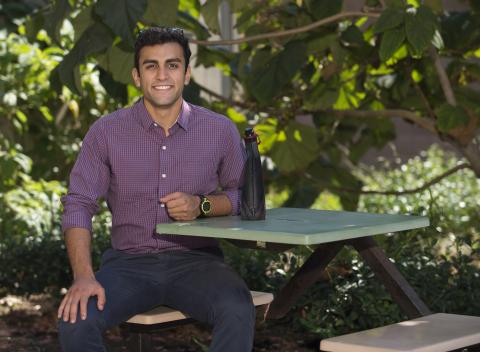 Image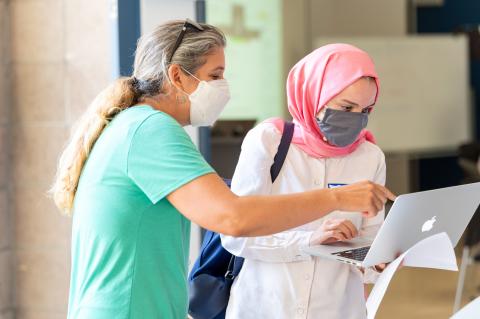 Graduate Division oversees the administration, application, and requirements of the CCUT emphasis. We, the TA Development Program, provide courses, consultation, training, draft reviews, and advice to graduate students as they complete the CCUT during their studies at UCSB. For more information, such as deadlines, requirements, and details about the CCUT portfolio information, please join the CCUT GauchoSpace site and/or contact us on the TA Development Program Nectir channel.
Each quarter we offer CCUT information sessions and workshops pertinent to parts of the portfolio. It is highly recommended that you request a draft of your portfolio be reviewed by Dr. Mindy Colin (mcolin@ucsb.edu) to assist you with any questions or uncertainties that you may have. She can give you ideas to strengthen, shorten, or add to the final submission. You may ask that various parts be reviewed before the entire portfolio is drafted or that a draft be reviewed more than once. Please allow ample time for the review process (2-3 weeks), as oftentimes multiple portfolios are submitted for review at once.
Political Science Graduate
During my interview I was asked several times about the CCUT certificate and my experience using technology in the classroom... I feel so lucky to have gotten the job in such a tough market... In the end, not only did your program improve my teaching, but it may have inched me over the line to get the job!!
Film and Media Studies Graduate
The CCUT program was very valuable for me, both in getting ready (and feeling ready) for the job market... Programs like this are few and far between; the CCUT represents a rare opportunity and I think that all UCSB graduate students should seriously consider taking advantage of it.
The interviewers were impressed that I had the determination and interest to pursue professional teaching training [through the CCUT] while attending a top research university.