TA Orientation
TA Orientation (TAO) helps you get prepared to teach at UCSB! It is required of all first-time UCSB TAs and Readers with secured TA or Reader appointments for any time in 2023-24, even if duties will not begin in Fall. TAO consists of online modules, a webinar and in-person TA Training workshops.
Register and Canvas site for TA Orientation now!
This required TA Orientation training consists of three parts:
Sept 18-25 - Online independent activities on TA rights and responsibilities (~90 min)
Sept 25, 6-7:30pm TA Orientation Webinar on Zoom
Sept 26, 10am-Noon - In-person workshops on UCSB campus
Image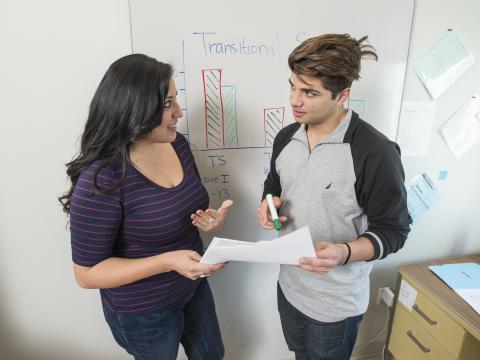 Image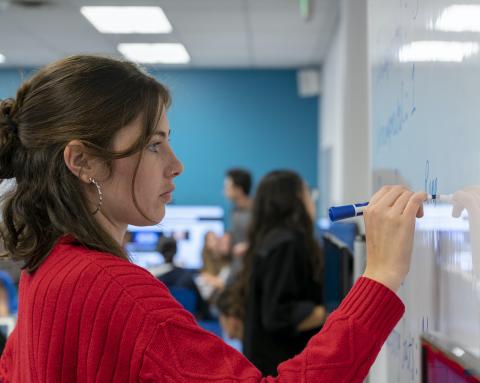 The Teaching Assistant (TA) Role
Looking for a TAship outside of your department? Check out the GradTeach listings!
As a Teaching Assistant (TA), you are responsible for providing supplemental support and instruction to students who are taking a large lecture course. Where the instructor is responsible for delivering new instructional material to all registered students (sometimes up to 1000 at a time!), TAs deliver more personalized instruction to small groups of students, around 25 at a time. TAs are the "front-line" of instruction and are usually able to form more individual connections with students than an instructor of a large lecture course. In contrast, Readers (which is another type of academic appointment for graduate students) are not responsible for running any class meetings. They primarily assist instructors with preparing and grading assignments.
You may be a TA for a Discussion Section or a Lab Section. Here are some examples of the kind of work you'll be doing in class.
| | |
| --- | --- |
| Discussion Section | Lab Section |
| 1-3 Sections per week, usually 18-25 students each | 1-3 Sections per week, usually 18-25 students each |
| Guide class discussion of course material | Supervise laboratory work and enforce laboratory safety regulations |
| Facilitator, not lecturer | Demonstrate use of laboratory equipment |
| Review major course assignments (essay, project, exams, etc.) | Review relevant theories/methods |
| Grade and answer questions about homework | Grade and answer questions about the lab/homework |
Main Responsibilities of a Teaching Assistant (TA)
This information below is a general list that may or may not apply to the specific course you are TAing for, but is a good place to start if you are a new TA at UCSB. See many of our other great practical resources in the Course Planning and Engaging Students sections of this website, or join us for a workshop.
Image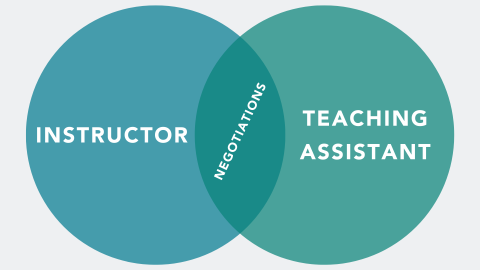 Tips for New TAs
As a new TA you may feel nervous, excited, and a bit overwhelmed all at the same time. The resources here will help you feel more confident.
Communicating with the Instructor
Be sure to remain communicative with your instructor throughout the quarter! Here are a few tips to help you stay in touch with your instructor, but you can also review additional information on the Faculty-TA Team in our Course Planning resource book.
Questions to Ask Your Instructor
What do you want section to look like?
What has/hasn't worked before in this class?
What activities have been done that you want me to replicate?
What resources already exist for this course?
Who else has TA'd for this class that I could talk to?
What will the following list of responsibilities look like for this class?