The purpose of the Instructional Improvement Program is to encourage and support faculty efforts to improve undergraduate instruction. Support for this program comes from Undergraduate Instructional Improvement funds from the State Legislature and the Regents. These funds serve as seed money to encourage experimentation with new pedagogical ideas, methods, technologies, and content so that the quality of undergraduate instruction at the University of California remains excellent and commensurate with the quality of our research.
Image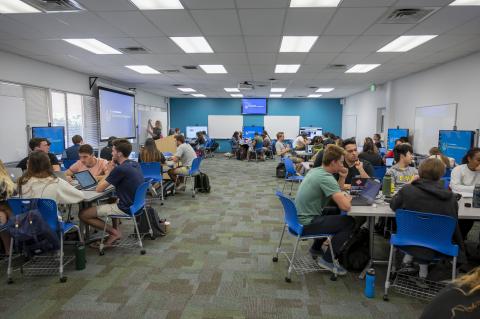 The Office of the Associate Vice Chancellor for Teaching and Learning announces the availability of Instructional Improvement Program Grants for 2022-2023. Funding for these grants is available from the Instructional Improvement Program. Proposal review is managed by the Office of the AVC and Instructional Development. The proposal process and grant administration is managed by Instructional Development. Proposals are due 21 February, 2023.
Please review the full Call for Proposals, Application Instructions and downloadable Proposal Template in the attached pdf files below. You MUST be logged into Google Docs with your UCSB NetID and password to access the links.